Main Content
Carmel Highlands
Carmel Highlands is defined by drama – but not the kind you would expect from a small, exclusive community favored by celebrities and tech billionaires. The drama of Carmel Highlands manifests in towering redwoods, spectacular vistas, and the pounding waves of the Pacific. The dramatic twists and turns of its jagged coastline and steep, winding roads. The explosive procession of California gray whales as they make their seasonal migrations through the currents below, and the visceral, soul-settling calm of Point Lobos State Reserve. Quiet and serene, this magical place feels worlds away from civilization, but it's only a seven-minute drive to downtown Carmel or an easy jaunt to Monterey. Carmel Highlands lets you get away from it all, without going all that far.
View Listings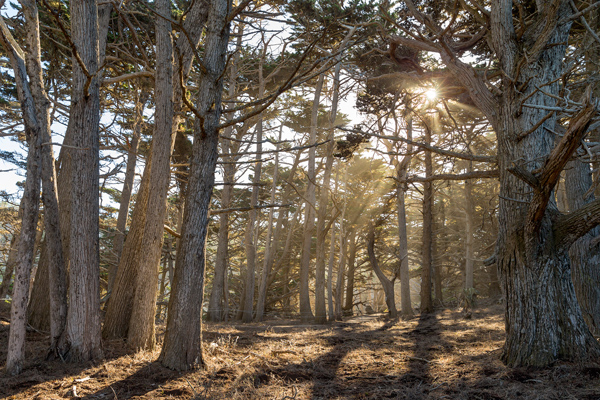 Who Lives Here
Despite the high profiles of some of its residents, Carmel Highlands manages to maintain a casual, low-profile vibe. People love living here, and often buy with an eye toward retirement, which lends itself to a nice sense of community – albeit a fairly reclusive one. Cool, breezy summers attract second home buyers from hot locations like Texas or central California, but even these part-time residents usually make a point to meet their neighbors, and the occasional potluck isn't unheard of. There are some families with young kids, though the closest schools are in Carmel. Carmel Highlands has a long history of attracting artists and creative thinkers in search of inspiration. Ansel Adams, Kim Novak, and Joan Baez all lived in the area at the same time. Bob Dylan wrote "The Lonesome Death of Hattie Carrol" at Baez's home. Alan Silvestri's forested 14-acre knoll with ocean panoramas inspired many of his musical scores, including Back to the Future, Forrest Gump, and The Polar Express.
Residential Style
Homes tend to be larger in scale in the Highlands, enhancing privacy, views, and the already hefty price tags – some of the priciest in the nation. That being said, properties don't exchange hands very often, so if one comes on the market and you can afford it, I wouldn't miss the chance to snap it up. Most of the mountaintop estates and oceanfront homes incorporate natural elements in an open, contemporary style. If you take a closer look at the home of Nicole Kidman's character in Big Little Lies, you'll see that they featured one of these modern Highlands estates – currently on the market with an asking price north of $50 million.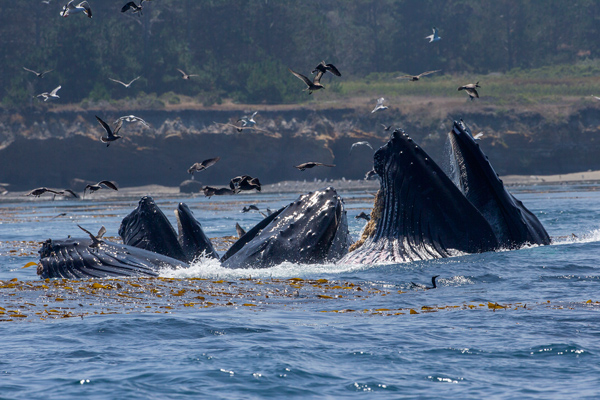 Activities & Entertainment
There is plenty to do in Carmel Highlands in terms of outdoor activities and communing with nature. Point Lobos State Reserve offers hiking, birding, and diving along with pristine picnic spots, sweeping vistas, and an engaging whale museum. It's called the "crown jewel of state parks" for a reason. Keep an eye out for curious wildlife friends joining you along the way. Two luxury hotels offer elevated dining options, live music, and expansive views - all best paired with local wines from Carmel Valley. For a full day of wine tasting, go straight to the source. The Valley is only 12-miles away, and you can pop by Carmel after for shopping, dinner, and maybe even a little dancing at the rooftop bar. You should probably leave the driving for another day, but be sure to take advantage of the Highlands' position as the northern gate of the Big Sur coastline - one of the most spectacular drives in the world.
No results found
HP Get In Touch and Testimonials
Jonathan was superlatively professional, knowledgeable, and responsive. He exceeded all expectations in assisting with diligence (I was the buyer). Would work with again and/or recommend to others in a heartbeat!
I would never stray away from using Jonathan Spencer in the future. This realtor is beyond capable, patient, and professional. We waited for months for our perfect property to be available to us and Jonathan actively waited with us. He asked all the questions we did not know to ask and guided us toward the right decision-making process. He had our back throughout the entire process. Without Jonathan, we would not be in our dream home today. Jonathan continues to check in on us and is an excellent resource in homeownership. He connected us with the right people to complete projects on our property. I have yet to meet a realtor as considerate, kind, and thoughtful as Jonathan. The only reason I wish I could buy a home again is to spend more time with Jonathan!
Jonathan Spencer was amazing through the whole process. I never thought I would be able to get this house and Jonathan made it happen for me…truly an amazing guy!
Very attentive, knowledgeable, and personable realtor. As first-time homebuyers, Jonathan was very patient and walked us through all aspects of the transaction. He was always available and very responsive as we pursued a number of properties before finding our home. Jonathan's experience and confidence helped us to be disciplined buyers as we passed on certain opportunities and properties, in order to find the right house at the right time. In the end, we were able to make a fair and reasonable offer that was well received by the sellers and their agent. We would certainly recommend working with Jonathan Spencer on any real estate transaction.
We started working with Jonathan in the spring, and he helped us find our Forever Home. Jonathan worked with us every step of the way, as we refined our search, explored possible properties, and closed on the property that was best for us. Jonathan always responded immediately and thoroughly to every question we posed. Jonathan worked well with other realtors, but always defended our defined positions and preferences. Jonathan was gracious, kind, professional and excellent in every aspect of the discovery, inspections and closing of our new home. We feel as though Jonathan is our friend, and wholeheartedly recommend him as the 'go to' realtor in the Monterey Peninsula.
Jonathan represented the buyer (us) and the Seller with this transaction. I was a little nervous about conflict of interest issues. Jonathan assured me that honesty and integrity are extremely important to him, and closing the transaction with both parties being happy with the deal is critical. He came through on this making both seller and buyer happy with the deal. Post-acquisition of the property Jonathan continues to help us get settled in. He is professional, diligent, and personable in all his dealings. Thanks, Jonathan.
Jonathan is truly the best in the business. Not only did he sell our home quickly but he is professional, easy to work with, and extremely responsive. Jonathan is not only a wonderful real estate agent, but a genuinely great person. If you have real estate needs - Jonathan is your person!!
It was great working with Jonathan. He was proactive and provided outstanding guidance throughout the process. We would definitely recommend him and plan on using him for all our future real estate needs.
I've been working with residential brokers for the last 20+ years, and I've yet to find one this impressive. Jonathan was extremely organized and detail-oriented, strategically sophisticated, and has surrounded himself with top-notch, trusted partners (stagers, photographers, escrow officers, movers) that meet his high standards. 8 offers in 5 days and a closing in 15 days at 13% over asking, with 2 solid backup offers. That takes a lot of skill for a broker to put together as seamlessly as Jonathan did. Not a single hitch from list to close. Super super impressive
Oh my! How do I describe such a wonderful realtor? Jonathan was outstanding. There's not a single thing he could have done better. This sale was a stressful event for me, but Jonathan was always there to encourage me, to answer my endless questions, to reassure me, to educate me, to solve any problems or uncertainties that worried me, and to keep me well informed each step of the way -- he "held my hand" -- the hand of a 77-year-old lady who needed help. He never took advantage of my confusion or made me feel stupid with my numerous questions. He is a kind, patient, successful and excellent businessman!
Jonathan Spencer is highly professional, fun to work with, very responsive, and he goes way above and beyond the normal call of duty. Jonathan helped us prevail in a very competitive bidding war situation with 7 other bidding parties, and we were not the highest bidder. How did he do this? He is strategic, smart, diplomatic, and persuasive. Not to mention, he is disarming and trustworthy, the kind of guy that you would vote for as class president, or whom you would want to be your best man. Very highest praise and recommendation for Jonathan Spencer from a VERY demanding Architect client!
As a real estate professional myself, I found Jonathan to over the top detail oriented, professional, efficient, prompt and someone who tells it to you straight. I highly recommend him for all your negotiation needs and you won't be disappointed.
Jonathan is more than a 5-star agent! He is professional, knowledgeable, on-the-ball - surpassing our expectations with helping us find our home. His instant response and follow through, patience with our home search was beyond impressive. Jonathan's roots go deep in the Monterey Peninsula and he knows this market. If you're looking to sell or buy a home, call him immediately - he is simply the BEST!
Jonathan Spencer tells the whole truth; he keeps his promises. He knows his business. He goes the extra mile. He printed hundreds of pages of documents to answer the buyer's questions. He advertised with pictures and text to create over 30 showings. He made sure the price was right to complete the sale in a timely manner. He coordinated the removal of the personal property which was shipped to multiple locations.
Jonathan is truly a pleasure to work with. He is dedicated, professional, knowledgable, considerate, and trustworthy. He kept us informed every step of the way. His expertise and attention-to-detail in navigating the sale of our father's home ensured a smooth and relatively stress-free process. Would highly recommend him for your next real estate endeavor.
Having been a Realtor for 24 years, I appreciated those who were professional, ethical and were masters at representing their client's interests. Fortunately, Jonathan possessed all of these qualities. He addressed the complicated issues related to the selling of my Ocean Front property strategically — encouraging me to obtain reports so that potential Buyers would be able to make important informed decisions. Once I'd ordered and received the Geotechnical and Geological reports, he quickly sent them to all interested parties for review. Within a few days, we received an above list price offer. I accepted it and we closed escrow in less than 30 days. I strongly recommend anyone — whether buying or selling property — to secure Jonathan to represent them.
My wife and I have purchased and sold many homes over the years, most recently in the Martis Camp development at Northstar, at the Santa Lucia Preserve and in Carmel Highlands. We strive to find unique and one of a kind properties and these often come with lots of complexity. We can say, unequivocally, that Jonathan is the best agent we have ever had the pleasure to work with. Jonathan is not simply an agent. He is a project manager and possesses the knowledge of a property manager, contractor, insurer and financier. We needed every aspect of Jonathan's skill set to get done what we wanted. To give a sense for all that Jonathan did for us, I'll provide a few details on our most recent project. We found a home on Zillow and contacted Jonathan for help. We ended up bidding on the property with Jonathan's help and ended up walking away when the price got silly. We then investigated another piece of raw land which included Jonathan cajoling the seller at their own expense to commission a geotech report and survey and inviting three architects to provide some vision of what was possible on the land. This project ultimately had a degree of difficulty that we simply were not willing to take on. We then asked Jonathan to help us find a home with very specific specifications (ocean cliff views) and identified a neighborhood with some potential candidates. Jonathan prepared a package about us and distributed it to all of the homeowners in the neighborhood and we found two willing sellers. After reviewing their homes, we decided that neither fit the spec. You would think that Jonathan would have had enough of us by then, but he kept plugging along undeterred and committed to finding us our perfect property. A month went by and Jonathan was contacted by another owner in the neighborhood who was contemplating selling. Jonathan checked out the property and rang the five alarm fire bell and insisted we drive down from Tahoe immediately to check out the property. He was 100% correct. This was the spec of our dream home. I'll spare you the complexity of the fact the home is sitting on top of a cave and that we had multiple rounds with geologists, geotechs and contractors to evaluate the potential coastal risk, along with what the coastal commission might allow. We also discovered that the 43 yr old living roof had to be completely replaced and Jonathan dipped into his deep well of vendors to get us bids on a very unique piece of work. It seems there are no ends to Jonathan's contacts in the Monterey Peninsula. There isn't a problem Jonathan can't solve. We can say with complete certainty that we would never have been able to find, evaluate, negotiate and close on our dream home without Jonathan's help and persistence. As a big bonus, through the process we developed a deep friendship and we look forward to remaining close for years to come. We are eternally grateful for Jonathan's great business sense, contacts, wisdom and friendship.
Jonathan Spencer is very easy to work with. He responds quickly to questions and has a wide knowledge base. We found him professional while still very personable. He went the extra mile for us.
Jonathan's help with our home was invaluable. His contacts and personal assistance quickly helped us finish out finalizing open permits, staging our home,and marketing it for a quick sale. Everything was handled with the utmost professionalism. He is very well connected, knowledgeable, and dependable.
Not only is Jonathan the best real estate broker with whom I have ever worked, but he is also one of the nicest people I have ever met. In finding my wife's dream vacation home, unfortunately for Jonathan he had to also deal with me -I am a challenging client. Jonathan was incredibly patient throughout, showing the utmost in professionalism not just in dealing with me, but also in dealing with some very challenging situations. I give Jonathan my highest recommendation.
Jonathan is a very professional and patient person, who will go the extra mile to research and assist in your real estate endeavor. He is a good listener and resourceful which is very helpful when you are new to the area as we were. We anticipate doing more transactions in the future with Jonathan.
We recently purchased our new home with the help of our superb realtor, Jonathan Spencer. Jonathan is extremely knowledgeable about the housing market. Finding a home that was a perfect match for our needs was his primary goal. Since our home was a trust sale, we had no access to owner knowledge of the property. Jonathan worked numerous hours with outside resources and helped line up thorough inspections to assist us in discovering much needed information regarding our home. Jonathan, who is remarkably organized, used his negotiation skills numerous times throughout our process. We are happy with our decision to work with Jonathan and highly recommend him for all types of home sales and purchases.
"The best realtor I have used. Works tremendously hard and makes the right decisions to maximize results. Took care of all the tasks needed to get our house ready to sell. Coordinate tradesmen. Handled scheduling. Was on site during the work. Etc. We ended up selling our house well above ask and Jonathan was a huge reason why."
Jonathan assisted us in both the purchase, and then several years later, the sale of our property. We've been very pleased with every aspect of his service. I would recommend him to anyone looking to buy or sell on the Monterey Peninsula.
Jonathan was extremely knowledgeable, timely, and thoughtful. He kept us informed during each part of the selling process and was always willing to answer and entertain all of our questions and concerns--big or small. Jonathan was a pleasure to work with and made the pot
We interviewed four realtors on the Monterey Peninsula to sell my mother's 55-year-old house. Jonathan Spencer was the only agent that knew and understood the structure of the home and the procedures to sell the home which had been owned in a partnership account. Jonathan talked to us about the preparation to begin the advertising of our home, and he also had a group of people that did among other things; cleaning, removal of debris and age-old items from the home. The home was open every possible weekend, he had aerial videos, and pictures that captivated buyers. When the house went into escrow, Jonathan carefully managed the closing and all issues that made the sale comfortably easy. Jonathan is our realtor now!
Jonathan Spencer is my number one choice when it comes to selling or purchasing a home in the Monterey area.  His knowledge of the market is unmatched.  He takes the time to understand his clients and their needs.  For some real estate brokers, each sale is just a sale but Jonathan's personalized approach helps his clients feel more at ease with the process.  He builds real relationships of trust with his clients.  I am very happy we chose Jonathan Spencer to help with our Pebble Beach Sale.  His professionalism and dedication to helping us make the best possible deal set him apart from other brokers we have worked with in the past." "Your help and skill in selling Canary Cottage were amazing. You took the time to get to know us and our goals to develop a marketing plan that fit our needs perfectly. The team that you put together to design our development package created a seamless process. You did not fail to deliver even with the large scope of our project. We greatly appreciate the discretion, honesty, loyalty and integrity you showed. I can tell that those are not just words in a dictionary for you. We count ourselves lucky getting both when dealing with you. You took what could have been one of the most stressful times for my family and smoothed out all the rough parts. It's not every day you can create a bunch of raving fans on your side of the court. If we ever get involved in another project on the Monterey Peninsula you will be getting our business.
Thanks Jonathan – we received the wire and we feel very good about your efforts and our outcome with this sale. Thanks for working through things the last few months and hustling the last couple of weeks to pull all this together!
We experienced working with Jonathan: - Constant positive attitude - Attention to details with the condition of the home to sell, showings of the home, and paperwork/contracts - Provided a "full-service" service, assisted with scheduling/communicating with various servicemen and being present at the house to assist the serviceman's visit - Professional manners and communication with ourselves, potential buyers and their realtors, and the servicemen - Prompt communication for responses and questions
We feel so lucky to have had Jonathan Spencer represent us with our most recent home purchase. He is professional, extremely market savvy, hard working, and best of all made what could have been a stressful experience fun and enjoyable! In the past, I have worked withsome agents who were only interested in closing any deal as quickly as possible, without regards to a client's needs. Jonathan always listened and had our best interests at heart. He patiently showed us home after home weighing the pros and cons for us until we found what we really wanted and needed.
I wanted to take a few minutes to let you know how deeply grateful I am to have been introduced to you and to have selected you as the Realtor for the sale of the Hill House. You have many skills, but what stands out to me is your respectfulness, honesty and professionalism.  From the very start, you demonstrated a sincere understanding of my personal feelings for the house and its importance as a historical property.  You were always respectful and honest in giving your opinion about any necessary changes that might need to be addressed for sale.  Mindful of costs to the owner, you used capable professionals to undertake the assessments and repairs needed prior to sale.  Everything came in on time with your management of a tight schedule and the house got to market with a very successful outcome. I live at a distance from the property that you sold and you were always respectful of my time, my difficulty at times being present, and going the extra mile to get things done prior, during and after the sale.  Your style is very hands-on which I am grateful for – just the right fit for a Carmel Realtor. I also appreciate your sense of humor and spirit of collaboration that you brought to this project at every turn.  In short, working with you on this sale has been seamless from start to finish and easily the best experience that I have had in selling a property – and I have bought and sold a number over the past 30 years. I wish you much success in the years ahead and a very happy New Year to you and your family.
We have only the highest praise and recommendation for Jonathan Spencer. We were immediately impressed with Jonathan's preparation and professional approach during the interview process. As promised, Jonathan produced top of the line marketing tools and buyer access to ensure that the sale of our beautiful home was conducted with class and integrity. Jonathan also made us feel very comfortable throughout the entire process, which is a critical component when dealing with the purchase or sell of one's home. And finally, his access to general contractors and tradesmen rounded out the efficient and effective 360 service that we expect from an agent. We wouldn't hesitate to recommend Jonathan Spencer to any person who is looking to buy or sell a home, as well as seek his service in any of our future real estate transactions.
"Jonathan helped my wife and I purchase a vacation property in Pacific Grove and we couldn't be more pleased with his help in that transaction. The property was 95 years old at the time and we were to become it's second ever owner. Needless to say there were many obstacles in this drawn out process. It was being settled through an estate with 6+ beneficiaries so the work required was excessive. We never could've gotten to the finish line without Jonathan. He brought tremendous energy and attention to our needs and in the deliberation with the sellers. He worked hard to uncover every potential hurdle or hiccup. He was extremely knowledgeable regarding local policies and procedures. Had an extensive network to leverage for our work with the city, both in preparing for the sale but also through the process of our remodel. Jonathan was just as passionate as we were in getting this done and remained passionate as we worked through our early ownership of the property. He took pride in what we had accomplished together and to this day shares in our excitement over that home. We love that home and attribute our ownership to Jonathan. We feel very lucky to have had him on our side. In addition to this investment property we also used Jonathan and his team in purchasing the home for our family. Once again Jonathan went above and beyond in helping us find our desired location and ultimately build the home for us and our children. There were numerous times where Jonathan dropped what he was doing to help us through this purchase. Once again we are indebted to Jonathan and highly recommend him for any of your real estate needs!"
Jonathan helped us find and purchase our new home after many false starts and delays on our part and later helped us sell our existing home in a very efficient and professional manner. While searching for a larger home for our growing family, he never rushed us and was keenly aware of our distinct preferences, both spoken and unspoken.  He took the time to get to know our needs and make recommendations with both existing inventory and off-market opportunities.  When the time came to negotiate price he was a wise counselor and a staunch advocate for our position. During the sale of our home, Jonathan's advice and experience were invaluable in allowing us to receive an above asking price offer after mere days on the market. Jonathan's cheerful manner and professional results are a great combination in any real estate transaction and we recommend him highly to anyone seeking to buy or sell real estate in Monterey County.  We would definitely use him again, should the need arise.
I want to thank you for your persistence and hard work that allowed me to be the successful offer on my new home in Carmel.You did a great job of educating me on the properties of Carmel for location and cost. The most important thought I have is that you kept me informed constantly of everything related to the property, within minutes of anything happening during both the offer process and the escrow period. You also networked very well with the selling party's representative, knowing when we needed to be "tough", and when to be "soft". It all came together with me being the successful offer out of 11 total offers. I am also very pleased that you have put me together with an architect to design my new home. He has great ideas. I will definitely use you again for future property purchases. And, I will definitely recommend you to others as well."
Jonathan is a fantastic agent! He was very patient with us and never made us feel rushed or pressured. He paid attention to the things we liked and did not like and was really aware of the features we valued when looking for a house. He was quick to make us aware of unusual opportunities and was well connected to know in a timely manner when they were available. Jonathan is completely on top of things. Any question or concern received an immediate response. We never had to remind him of things, and it was him that had to remind us when paperwork was due. He went out of his way to make things easy for us and make the closing process smooth. He was always there to help explain things. Jonathan also did many things other realtors have never done for us, going way beyond to help us get acquainted with repairmen, contractors and specialty inspectors to make sure we were comfortable with our purchase. Jonathan's help did not end with the close and he was always available for further questions after we already had the keys to the house. We would highly recommend Jonathan to anyone, and feel assured that they would have a great experience working with him and benefitting from his wonderful expertise!
Jonathan helped make our dream become a reality. We were introduced to Jonathan through an acquaintance. He quickly understood what we were looking for and was instrumental in helping us refine our search, find the right property and negotiate on our behalf. Jonathan was incredibly responsive, diligent and transparent. He was instrumental in helping solve difficulties we encountered. He was extremely proactive and even brought in his own resources to find solutions to a particular issue. He did all this with a stellar attitude and positive energy. He has been a pleasure to work with. As a result, we've gained a friend. We'd strongly endorse Jonathan to represent us again in future transactions.
My husband and I have purchased and sold a number of homes over the years and we have worked with various agents through these transactions. This year we had the pleasure of working with Jonathan as a listing agent on a property we purchased and we found him to be one of, if not the best, agents we have worked with over the years. On this recent transaction, Jonathan represented both the seller and buyer (us). This special property was a very complicated transaction in many ways … one being a large gap in price objectives between the seller and buyer. Jonathan single handedly brought the buyer and seller together to reach a deal where both seller and buyer were satisfied with the outcome. Jonathan's combination of low pressure; responsiveness; persistence; detail; flexibility and patience delivers results. We enthusiastically recommend Jonathan as an agent both for a seller or buyer.
During the recent sale of my coastal ranch, I was impressed with the following real property services rendered by you: Cost-effective and necessary pre-sale maintenance and repair. Staging of my ranch in good taste with turn key leverage to attract the high net worth buyer. Offering a quantified fair market price with effective print and internet advertising. Negotiation with two high net worth buyers to close the sale in a timely manner. Since you fulfilled every commitment that you made, I am confident in your ability and integrity to close another sale on a prime property which I own in the Santa Lucia Preserve.  I shall refer you to my friends." "Mr. Jonathan Spencer is my exclusive real property broker for three important reasons: When he makes a promise, he keeps it. My best interests are above his own. He knows the business and gets it done. I recommend Mr. Spencer to any buyer or seller who desires to get the right price for his or her real property at the right time for the right reasons.